Youngling
Regular price

Sale price

$158.00
Free worldwide 5-10 day shipping
30-day free return, 1-year warranty
100% safe & secure checkout
Share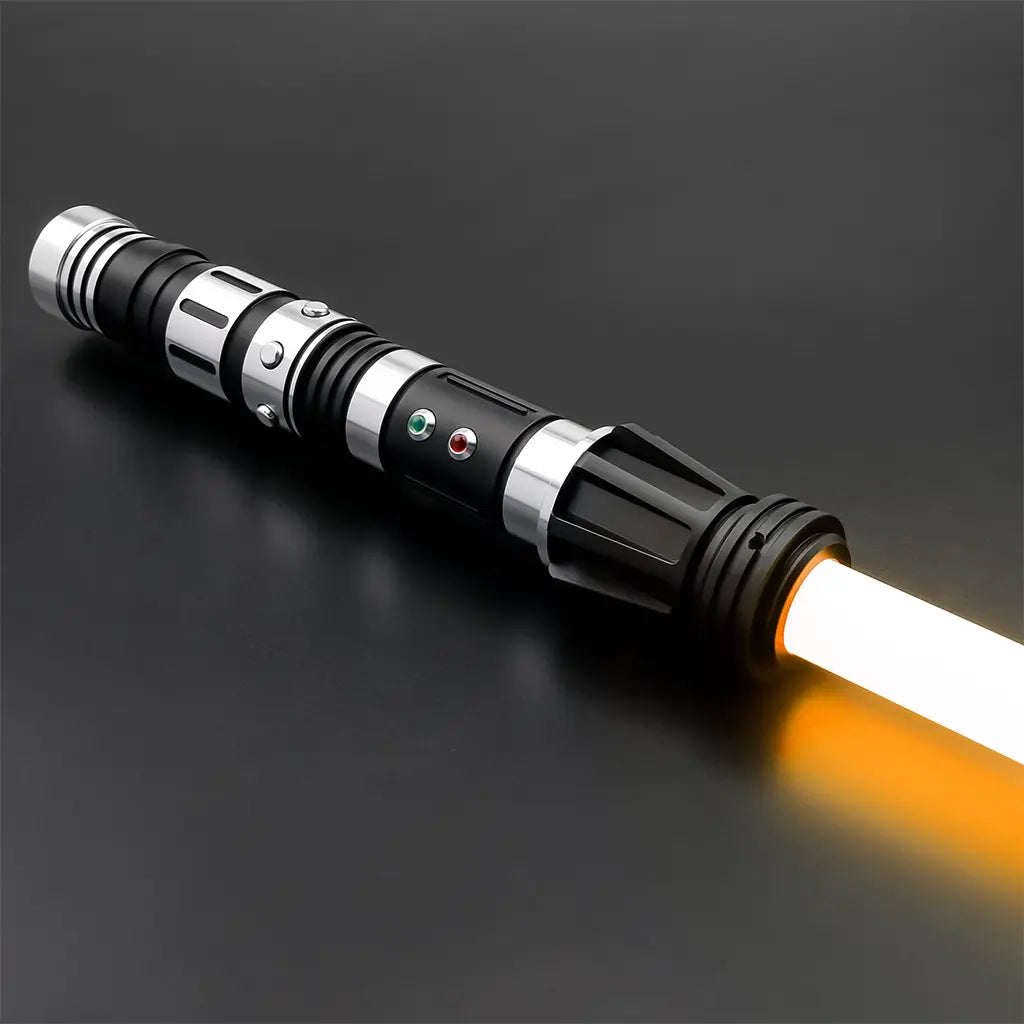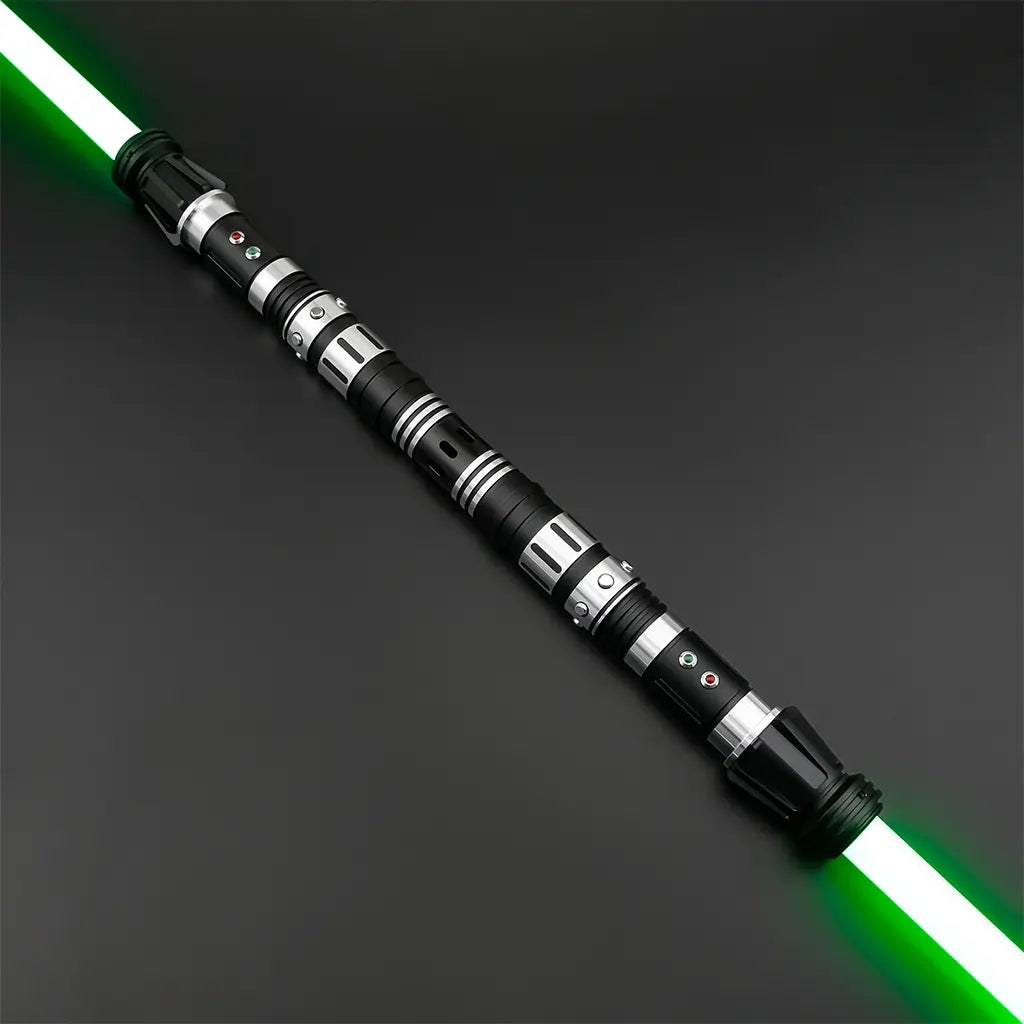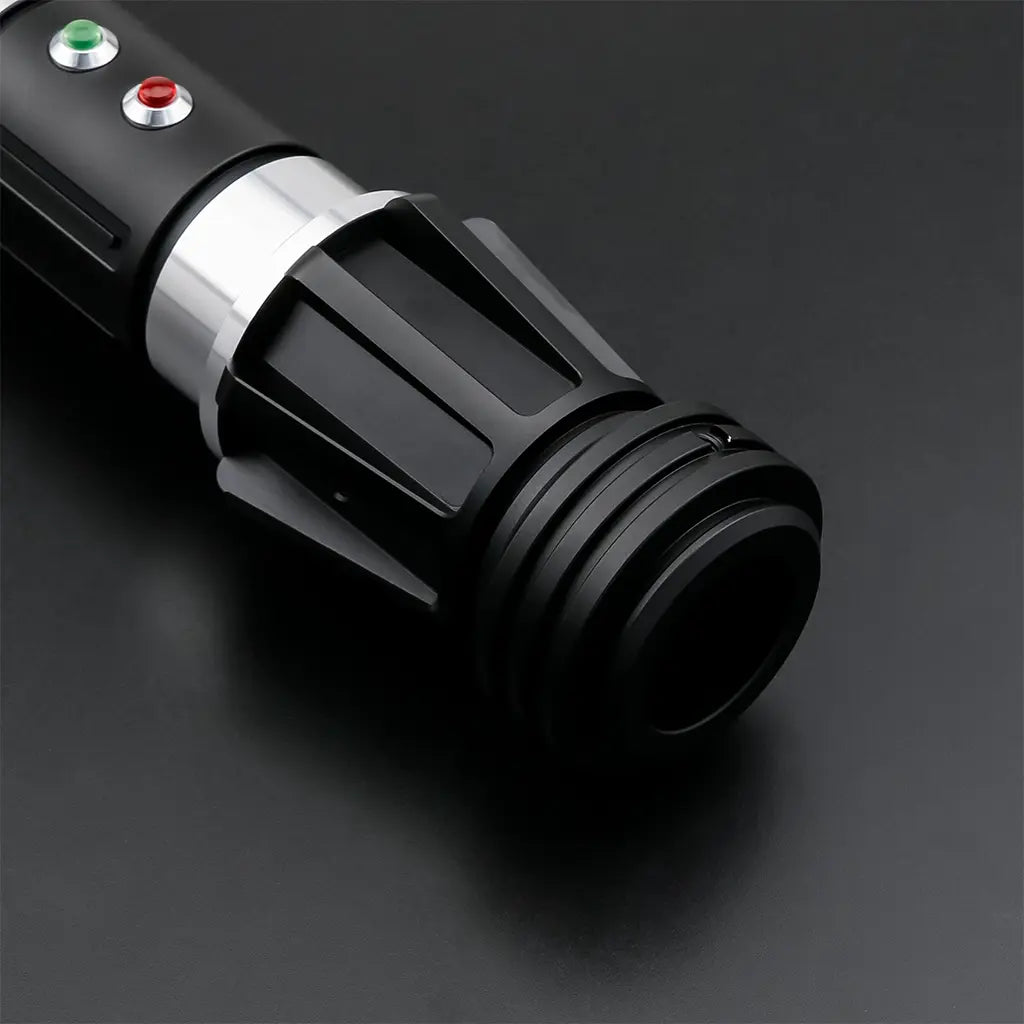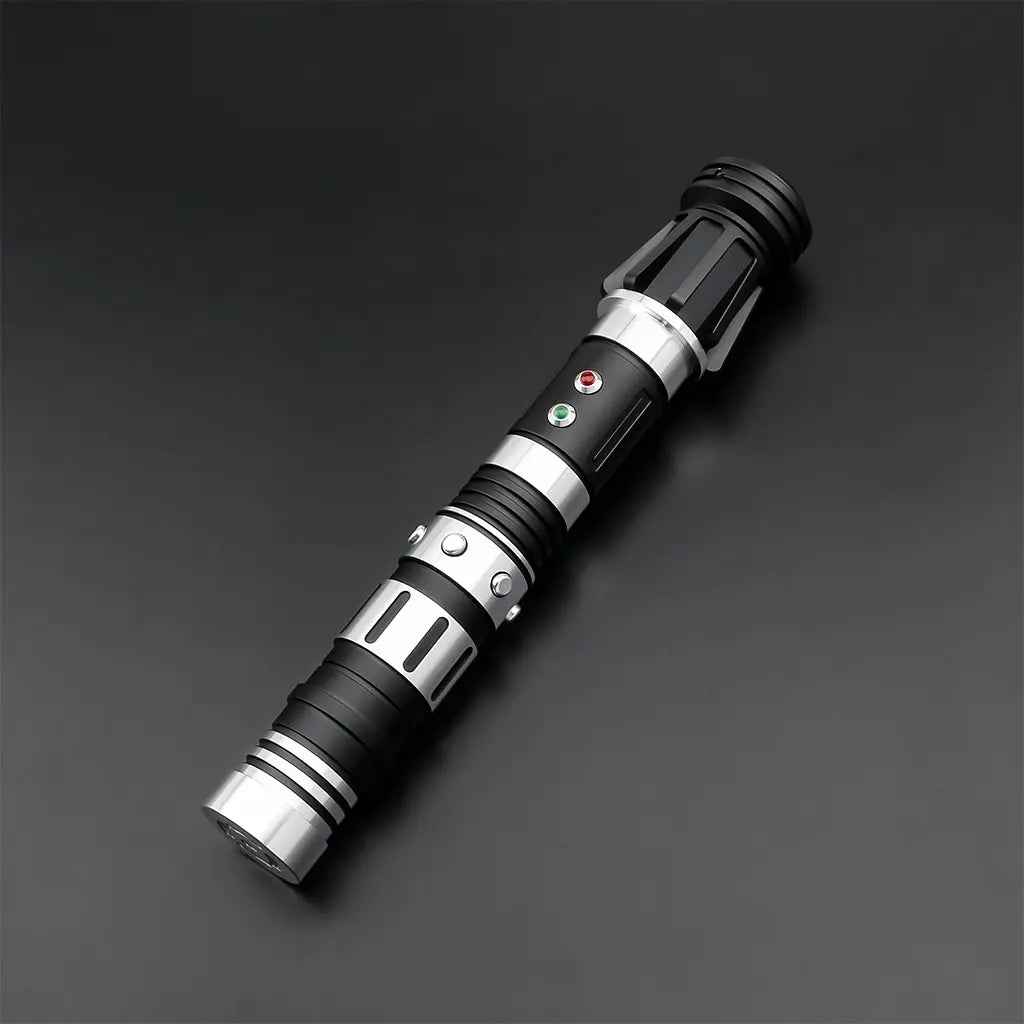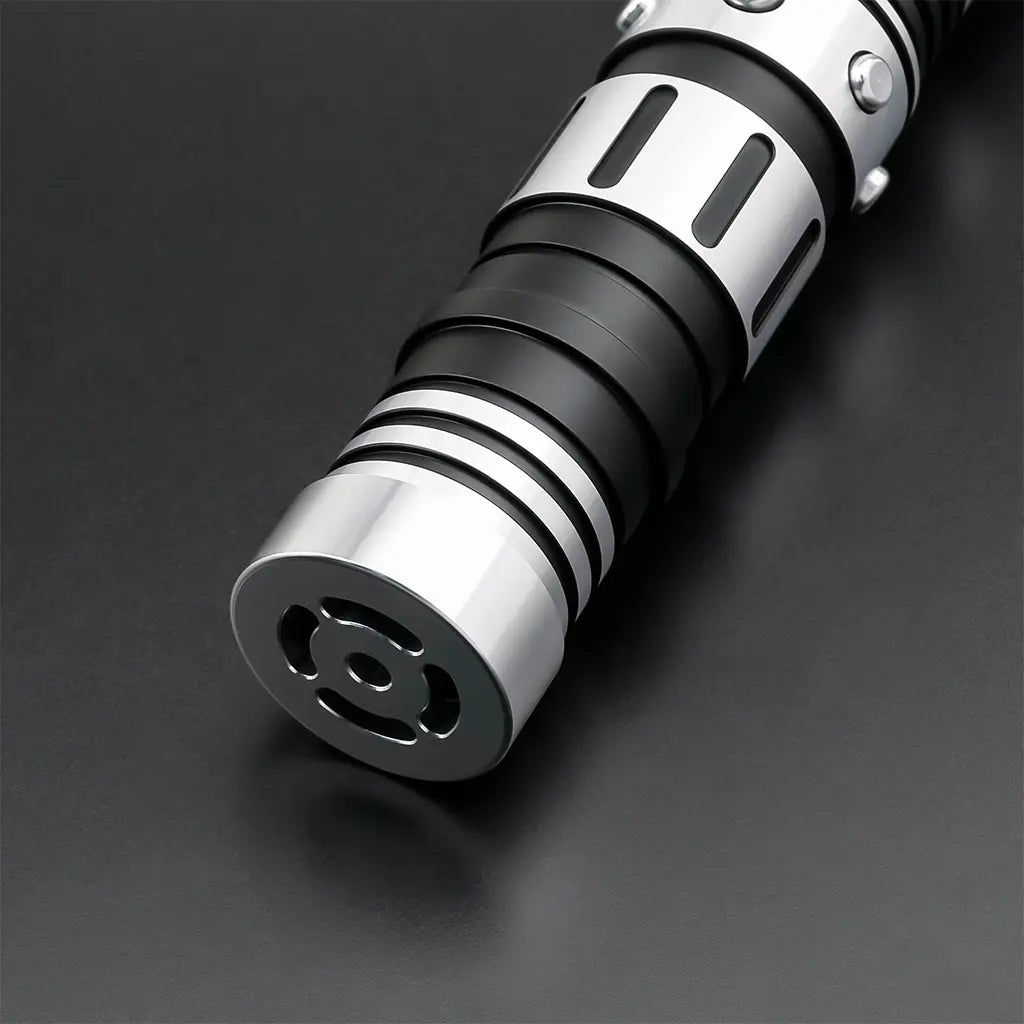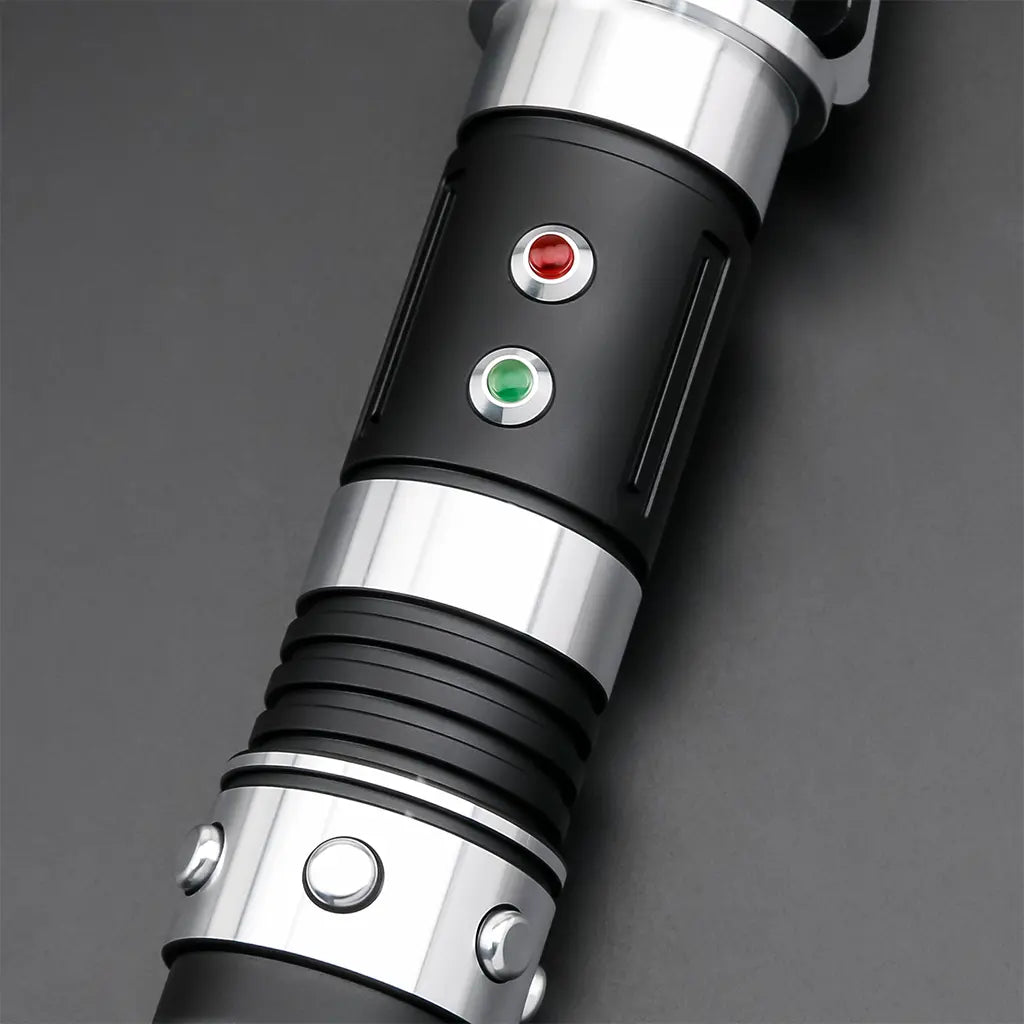 Core difference
Core Features
RGB Baselit
Neopixel
SN Pixel
Proffie 2.2
Recommendation
Budget friendly for duels
Best value for collection
Ultimate experience for fans
Blade Color
12
12 preset
12+ preset
Sound Font
16 sets
27 sets (preset)
25+ sets (preset)
Blade Effect
4 kinds
9 kinds
9+ kinds
Ignition Effect
No
11 effects
11 effects
LED Light
12W RGB lamp beads
50W pixel light
50W pixel light
Lithium-ion
18650 Battery
2000mAh
3000mAh
3200mAh
Gesture Ignition
Smooth swinging
✔
✔
✔
Blaster, Locking,
Flash on Clash (FOC)
✔
✔
✔
Melt / Force /
Drap Effects
No
✔
✔
SD Card
No
32 GB
32 GB
Customization
No
Sounds Only
Sounds and Colors
Features

Interchangeable tough polycarbonate blade ready for heavy duty dueling.
Different blade colors changeable at the press of a button.
The Sound Board offers distinct sound effects for a superior experience.
Many saber lighting effects to choose from for an immersive duel.
Enjoy smooth swing and gesture ignition with highly sensitive motion sensors.
Flash-on-clash & Lock-up loop effect when two lightsabers are in combat.
Rechargeable / Removable lithium-ion battery for all-day cosplay without recharging.
Adjust the saber volume to your liking or even mute it!

Neopixel Exclusive

The 50-watt LED strip inside the blade provides optimal visual enjoyment.
Chip-controlled independently illuminated LEDs for realistic effects.
Light and sound work together for an unparalleled experience.
Melt / Force / Drop effects to maximize the value of Kyber crystals.
Personalized lightsaber via included 32GB SD card.
Description

The Youngling lightsaber is a purpose-built weapon designed with the safety and enjoyment of young Jedi apprentices in mind. It encourages physical activity, coordination, and imaginative storytelling, all while instilling a sense of responsibility and respect for the power of the Force.

Crafted with utmost care, this lightsaber features a lightweight hilt made from durable materials, ensuring ease of handling for smaller hands. The hilt's ergonomic design promotes proper grip and control, reducing the risk of accidental slips or mishaps during training sessions. The blade, emitting a soft and gentle glow, provides a visually captivating experience without compromising on safety.

The Youngling lightsaber serves as an essential tool for young Jedi aspirants, providing a gateway to their imaginative journey in the Star Wars universe. With simplified controls and a training mode, young users can learn the basic techniques of lightsaber combat in a controlled environment.
Duel Video
Core Difference

Core Features
RGB Baselit
Neopixel
SN Pixel
Proffie 2.2
Recommendation
Budget friendly for duels
Best value for collection
Ultimate experience for fans
Blade Color
12
12 preset
12+ preset
Sound Font
16 sets
27 sets (preset)
25+ sets (preset)
Blade Effect
4 kinds
9 kinds
9+ kinds
Ignition Effect
No
11 effects
11 effects
LED Light
12W RGB lamp beads
50W pixel light
50W pixel light
Lithium-ion
18650 Battery
2000mAh
3000mAh
3200mAh
Gesture Ignition
Smooth swinging
✔
✔
✔
Blaster, Locking,
Flash on Clash (FOC)
✔
✔
✔
Melt / Force /
Drap Effects
No
✔
✔
SD Card
No
32 GB
32 GB
Customization
No
Sounds Only
Sounds and Colors
Specifications

Total Weight: 1.5 ~ 2kg
Total length: 109~114cm
Hilt Length: 27~32 cm
Blade Length: 82cm
Hilt Material: Aluminum Alloy 6063
Blade Material: Polycarbonate
Blade Thickness: 2mm
Outer Diameter: 1 Inch

Charging Type: USB fast charging
Charging Time: 2-4 hours
Charging Voltage: 5V(MAX)
Charging time: RGB Baselit: 2h / Neopixel: 4h

Package: Handle*1、Blade*1、Tool kit*1、Manual*1、Charging Cord or Charging Case*1
FAQs
Who is SUPERNEOX?

Superneox is TXQ's Elite Partner, we offer only high quality & budget-friendly Neopixel lightsabers and we accept all TXQ saber repairs. You can see us on the Associated Press, Yahoo News, The Globe and Mail, and more.
Are these lightsabers battle ready?

Sure, Superneox sabers are designed for full contact dueling and can withstand heavy dueling. Our blades are made of a strong polycarbonate material that is shatterproof and has a slight flexibility to prevent them from breaking.
How many colors does the lightsaber have?

All core included 12 blade colors:
Red, Blue, Yellow, Cyan, Ice Blue, Green, Pink, Orange, Purple, Pink-Green, Rose, White.

Proffie Core Unlimited Customization
How many Soundfonts does the lightsaber have?

The RGB core included 16 Preinstalled Soundfonts:
Whispers of Power, The Teacher, The Second, The Learner, The Dark Lord Revisited, The Champion, Serenity, Idyll, Hatred, Dark Ages, Cyber Terror, Codex of Light, Luke Skywalker, Scavenger Rey, Ray Skywalker, Master Yoda.

The SNV4 core included 27 Preinstalled Soundfonts:
Ahsoka, Anakin, Blue Lady Master, Depa, Darth Maul, Dookula, DSR, Emperor, Fallen Order Cal, Frolic Frog (Yoda), Graflex IX (Rev 9), Grumpy Ben (Kylo Ren), Inquisitor, Luke Skywalker, Mace Windu, Mando Saber, Master Mundi, Obi Wan EP3, Quin VOS, Revanchist (Blue), Revanchist (Red), Temple Guard, TFU Secret Apprentice (Star Killer), The Lost Sister, The Princess, Tulak Hord, Vader.

The Proffie core included 25 Preinstalled Soundfonts:
Angelic Plazma, Animation, Boba S1E5 Mando, Darth Maul, DSR, Electric Essence, Emperor, FallenOrder Calbundle, Jump Bike, Jurassic, L-Skywalker, Obi EP3, RgueCmdr, Sebulba, SmthFuzz, SmthGrey, SmthJedi, StarGate, TeenysSF, The Begginer, The Prize, Tracks, TthCrstl, Ultron, UnHinged.
How many blade effects does the lightsaber have?

The RGB core have 4 blade effects:
Stable, pulse, ghost, blaster.

The Neopixel core have 9 blade effects:
Stable/Unstable/Pulse/Wave/Ghost/Cross/Infinite/Rainbow/Fire.