Luke EP6
Regular price

$300.00

Sale price

$220.00
Free worldwide 5-10 day shipping
30-day free return, 1-year warranty
100% safe & secure checkout
Promotion ends soon
Share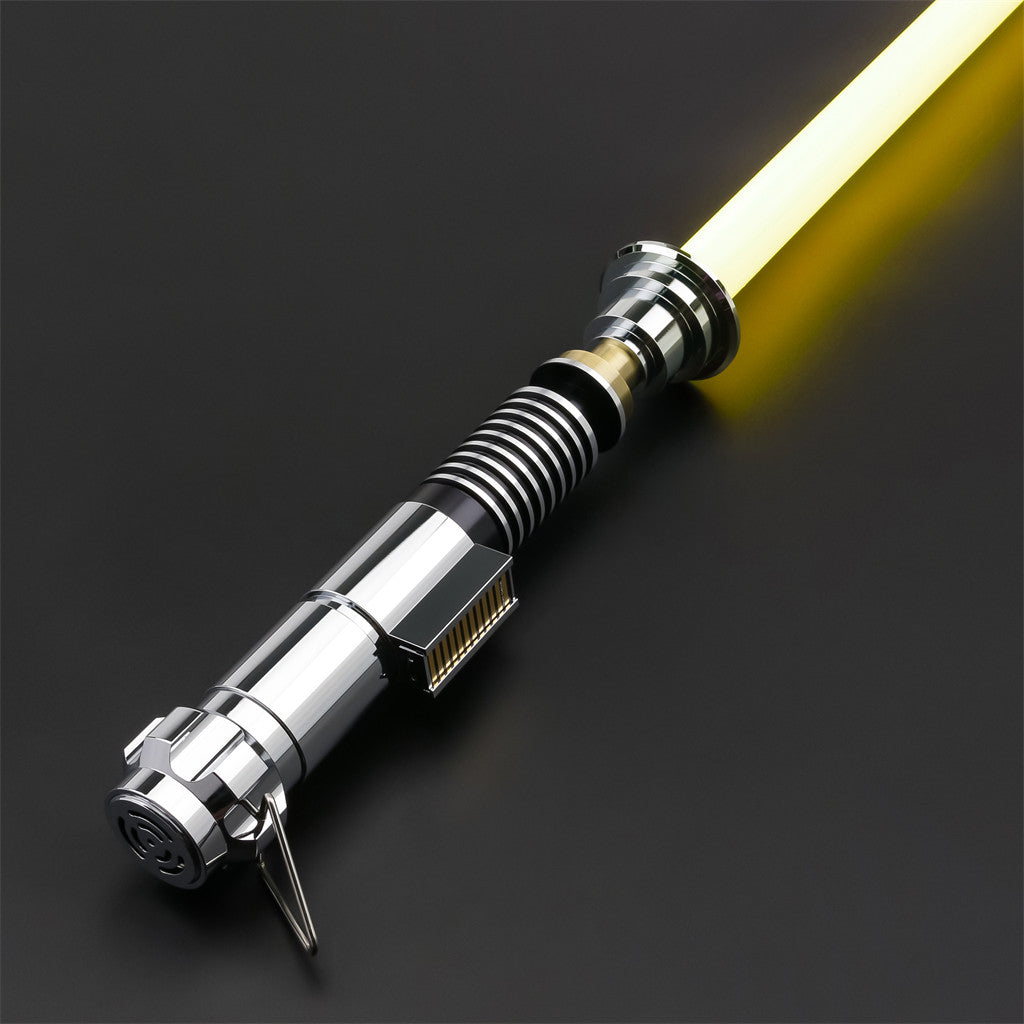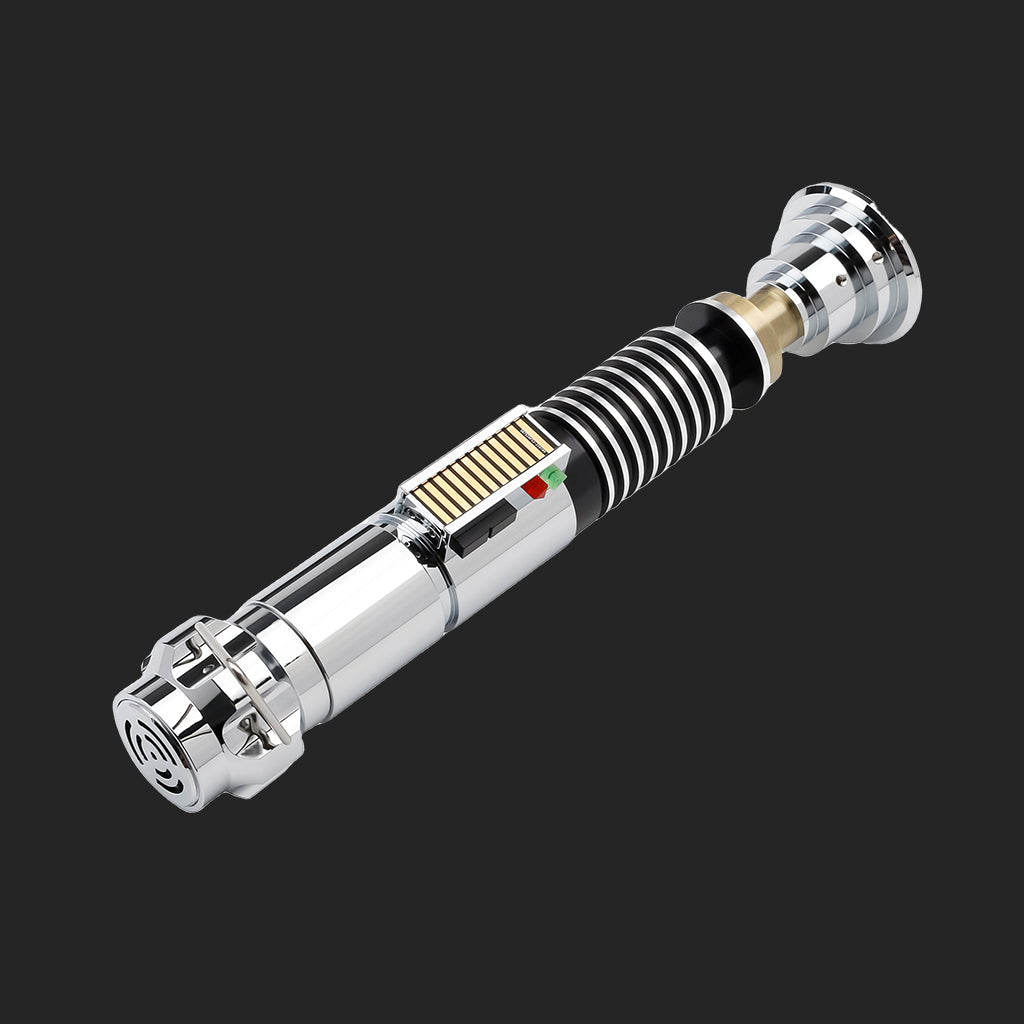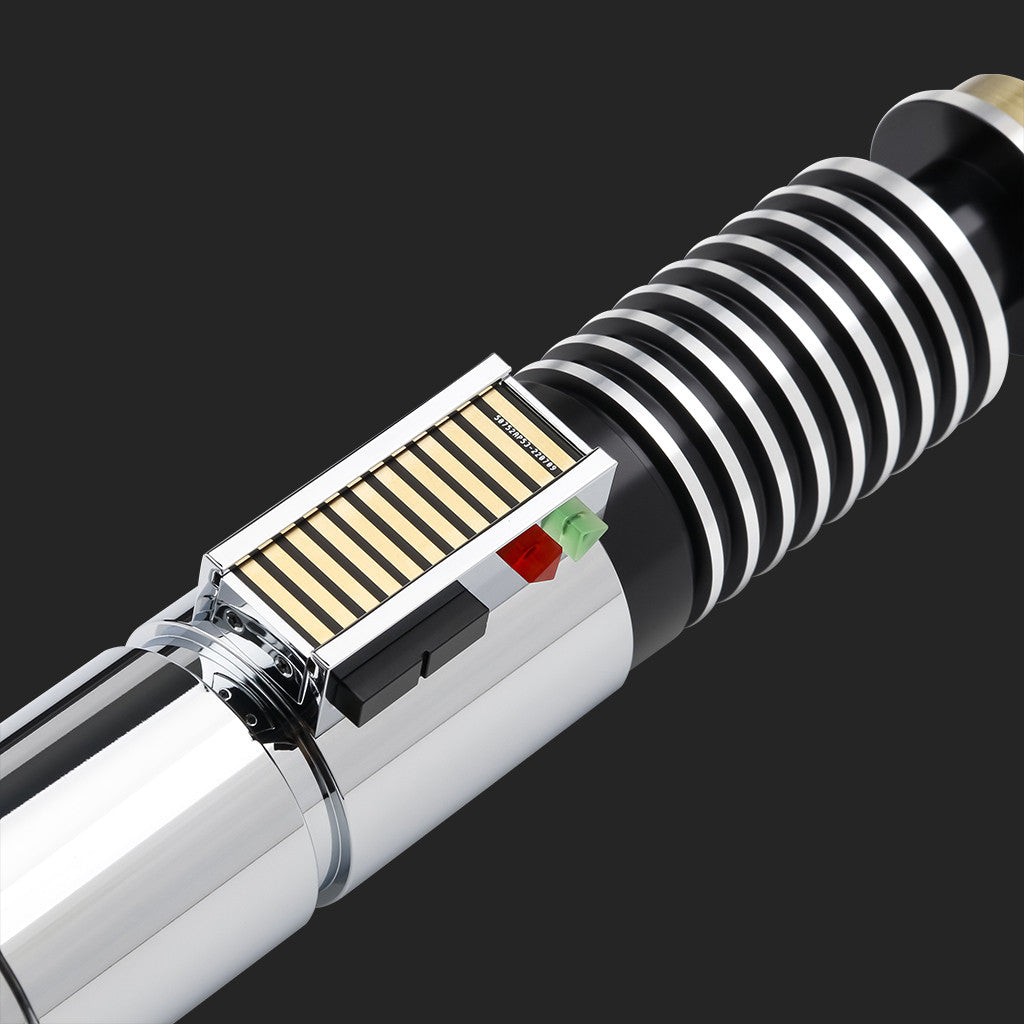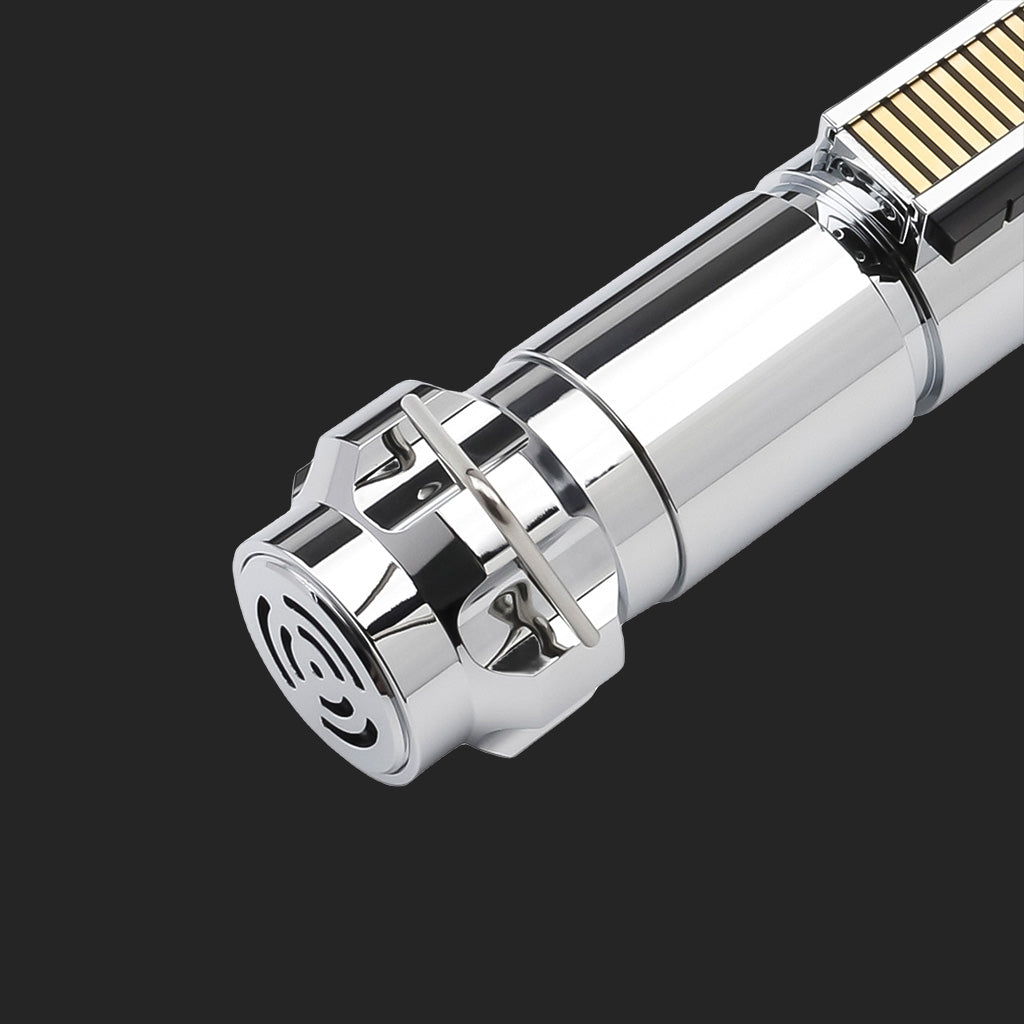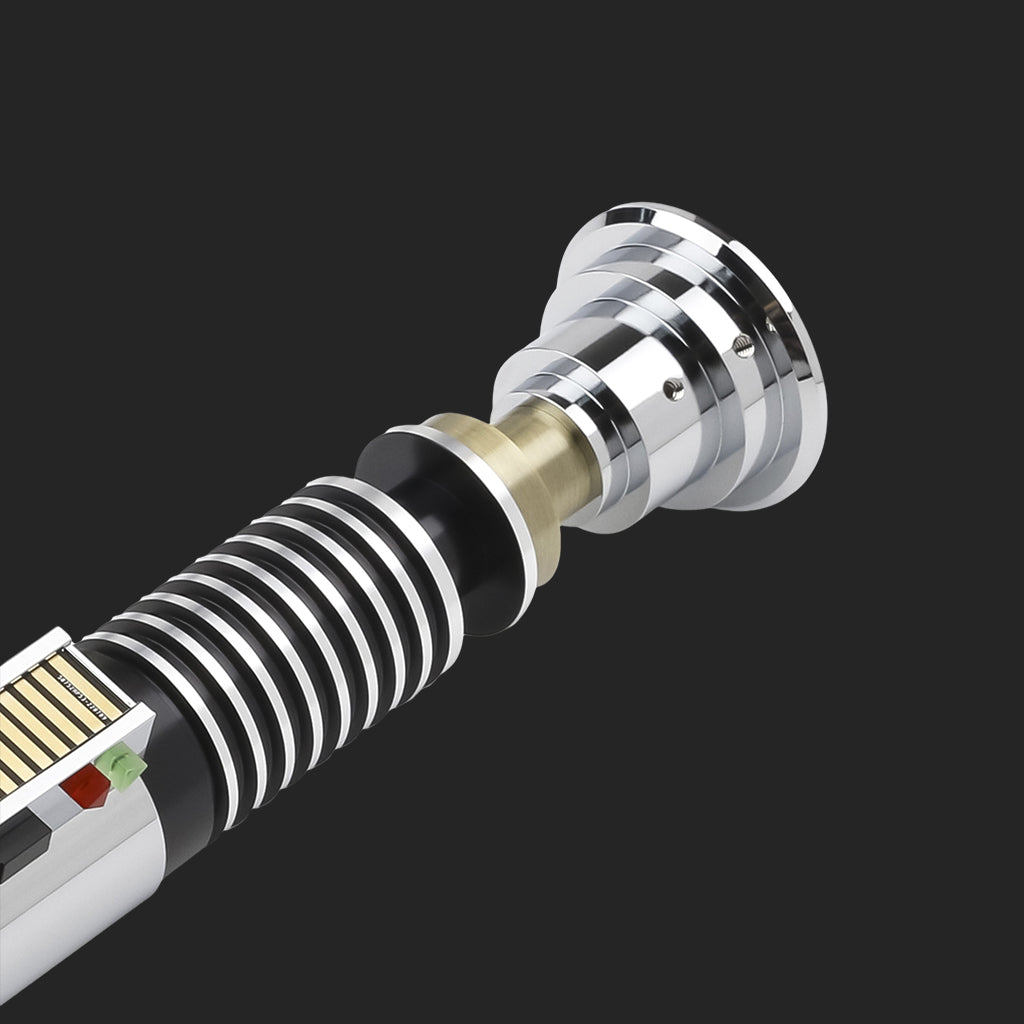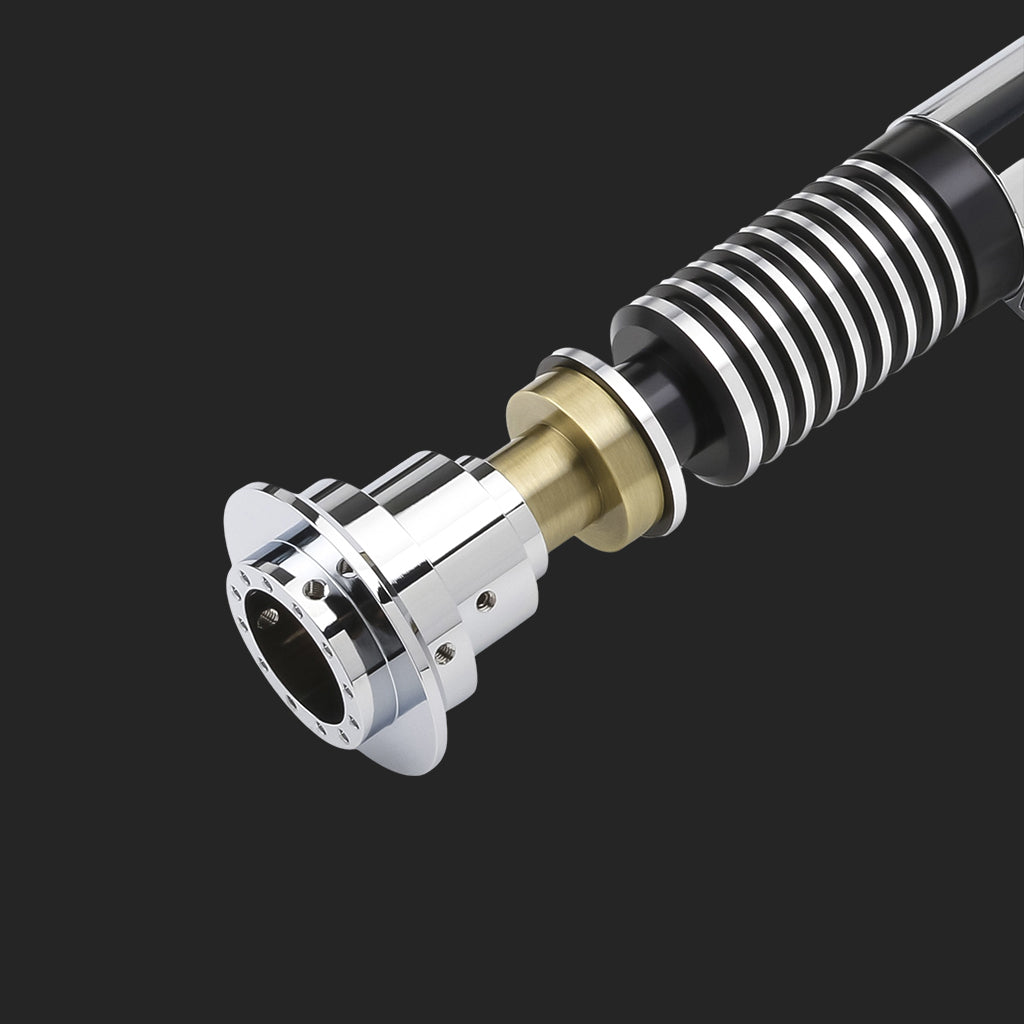 Core difference
Core Features
RGB Baselit
Neopixel
SN Pixel
Proffie 2.2
Recommendation
Budget friendly for duels
Best value for collection
Ultimate experience for fans
Blade Color
12
12 preset
12+ preset
Sound Font
16 sets
27 sets (preset)
25+ sets (preset)
Blade Effect
4 kinds
9 kinds
9+ kinds
Ignition Effect
No
11 effects
11 effects
LED Light
12W RGB lamp beads
50W pixel light
50W pixel light
Lithium-ion
18650 Battery
2000mAh
3000mAh
3200mAh
Gesture Ignition
Smooth swinging
✔
✔
✔
Blaster, Locking,
Flash on Clash (FOC)
✔
✔
✔
Melt / Force /
Drap Effects
No
✔
✔
SD Card
No
32 GB
32 GB
Customization
No
Sounds Only
Sounds and Colors
Features

Interchangeable tough polycarbonate blade ready for heavy duty dueling.
Different blade colors changeable at the press of a button.
The Sound Board offers distinct sound effects for a superior experience.
Many saber lighting effects to choose from for an immersive duel.
Enjoy smooth swing and gesture ignition with highly sensitive motion sensors.
Flash-on-clash & Lock-up loop effect when two lightsabers are in combat.
Rechargeable / Removable lithium-ion battery for all-day cosplay without recharging.
Adjust the saber volume to your liking or even mute it!

Neopixel Exclusive

The 50-watt LED strip inside the blade provides optimal visual enjoyment.
Chip-controlled independently illuminated LEDs for realistic effects.
Light and sound work together for an unparalleled experience.
Melt / Force / Drop effects to maximize the value of Kyber crystals.
Personalized lightsaber via included 32GB SD card.
Description

The Luke EP6 Lightsaber offered by Superneox is a high-quality replica of the saber used by Luke Skywalker in Star Wars Episode VI: Return of the Jedi. This fully functional lightsaber is designed to capture the essence of a true Jedi Knight's weapon.

The hilt of the sword is constructed from T6 Aircraft Aluminum, ensuring durability and a secure grip during intense lightsaber duels. It features intricate circular patterns, adding to its visual appeal. The extended emitter neck allows for maximum maneuverability, allowing users to showcase their skills in saber combat.

This lightsaber is not just a collectible item; it is also duel-ready. The tough and durable Polycarbonate blade can withstand heavy dueling against other sabers, ensuring its resilience during intense battles. It features blade effects such as stable, pulse, ghost, and blaster, enhancing the visual experience.

Additionally, the Luke EP6 saber incorporates motion-sensing technology. It produces realistic sword noises in response to motion, making it immersive and exciting to wield. The saber also offers flash-on-clash effects, creating a characteristic lightsaber flash when two blades collide.

For added convenience, the light saber features a rechargeable battery with an extended capacity, eliminating the need for constant battery replacements. The hilt design of the Luke EP6 saber is unique and sets it apart from other weapon in Superneox collection, utilizing specialized parts and materials.

Owning the Luke EP6 Lightsaber allows fans to wield a piece of Star Wars history and relive the iconic moments of Luke Skywalker's journey. Whether for cosplay, collecting, or saber dueling, this sword offers an authentic and immersive experience for Star Wars enthusiasts.
Duel Video
Core Difference

Core Features
RGB Baselit
Neopixel
SN Pixel
Proffie 2.2
Recommendation
Budget friendly for duels
Best value for collection
Ultimate experience for fans
Blade Color
12
12 preset
12+ preset
Sound Font
16 sets
27 sets (preset)
25+ sets (preset)
Blade Effect
4 kinds
9 kinds
9+ kinds
Ignition Effect
No
11 effects
11 effects
LED Light
12W RGB lamp beads
50W pixel light
50W pixel light
Lithium-ion
18650 Battery
2000mAh
3000mAh
3200mAh
Gesture Ignition
Smooth swinging
✔
✔
✔
Blaster, Locking,
Flash on Clash (FOC)
✔
✔
✔
Melt / Force /
Drap Effects
No
✔
✔
SD Card
No
32 GB
32 GB
Customization
No
Sounds Only
Sounds and Colors
Specifications

Total Weight: 1.5 ~ 2kg
Total length: 109~114cm
Hilt Length: 27~32 cm
Blade Length: 82cm
Hilt Material: Aluminum Alloy 6063
Blade Material: Polycarbonate
Blade Thickness: 2mm
Outer Diameter: 1 Inch

Charging Type: USB fast charging
Charging Time: 2-4 hours
Charging Voltage: 5V(MAX)
Charging time: RGB Baselit: 2h / Neopixel: 4h

Package: Handle*1、Blade*1、Tool kit*1、Manual*1、Charging Cord or Charging Case*1
FAQs
Who is SUPERNEOX?

Superneox is TXQ's Elite Partner, we offer only high quality & budget-friendly Neopixel lightsabers and we accept all TXQ saber repairs. You can see us on the Associated Press, Yahoo News, The Globe and Mail, and more.
Are these lightsabers battle ready?

Sure, Superneox sabers are designed for full contact dueling and can withstand heavy dueling. Our blades are made of a strong polycarbonate material that is shatterproof and has a slight flexibility to prevent them from breaking.
How many colors does the lightsaber have?

All core included 12 blade colors:
Red, Blue, Yellow, Cyan, Ice Blue, Green, Pink, Orange, Purple, Pink-Green, Rose, White.

Proffie Core Unlimited Customization
How many Soundfonts does the lightsaber have?

The RGB core included 16 Preinstalled Soundfonts:
Whispers of Power, The Teacher, The Second, The Learner, The Dark Lord Revisited, The Champion, Serenity, Idyll, Hatred, Dark Ages, Cyber Terror, Codex of Light, Luke Skywalker, Scavenger Rey, Ray Skywalker, Master Yoda.

The SNV4 core included 27 Preinstalled Soundfonts:
Ahsoka, Anakin, Blue Lady Master, Depa, Darth Maul, Dookula, DSR, Emperor, Fallen Order Cal, Frolic Frog (Yoda), Graflex IX (Rev 9), Grumpy Ben (Kylo Ren), Inquisitor, Luke Skywalker, Mace Windu, Mando Saber, Master Mundi, Obi Wan EP3, Quin VOS, Revanchist (Blue), Revanchist (Red), Temple Guard, TFU Secret Apprentice (Star Killer), The Lost Sister, The Princess, Tulak Hord, Vader.

The Proffie core included 25 Preinstalled Soundfonts:
Angelic Plazma, Animation, Boba S1E5 Mando, Darth Maul, DSR, Electric Essence, Emperor, FallenOrder Calbundle, Jump Bike, Jurassic, L-Skywalker, Obi EP3, RgueCmdr, Sebulba, SmthFuzz, SmthGrey, SmthJedi, StarGate, TeenysSF, The Begginer, The Prize, Tracks, TthCrstl, Ultron, UnHinged.
How many blade effects does the lightsaber have?

The RGB core have 4 blade effects:
Stable, pulse, ghost, blaster.

The Neopixel core have 9 blade effects:
Stable/Unstable/Pulse/Wave/Ghost/Cross/Infinite/Rainbow/Fire.
Best neopixel ever at such a great price
Most accurate budget replica of the return of jedi luke lightsaber, a must buy for any fan of luke! The display emitter and pommel make it so real. I wouldn't swing it too hard though because there is little blade depth. It is is only flaw. It comes with 27 soundfonts of several star wars character including luke of course.
Such a neat piece of movie memorabilia!
I've wanted a lightsaber ever since the original 3 films were released back in the 80's. I've never thought to purchase one over the years as the technology just wasn't there to make it realistic or "cool" enough. Even the awesome sabers you can build at Disney were not quite there for me. The technology is there now I feel to make the most realistic lightsaber possible, without actually having the real thing. I ultimately purchased the Luke Skywalker replica as I was an absolute fan of Luke's saber from Return of the Jedi! I have been super happy with my purchase. I will admit that using the many features, (changing sound fonts, colors and getting the music to work properly) have proved a bit of a challenge for me but, all in all, this lightsaber is SO VERY COOL! I love just playing around with it and listening to the sound of the saber itself. I'm not an avid collector but simply a guy who wanted a replica lightsaber in my room. This has to be the neatest piece of movie memorabilia that I own!
I recommend this saber
Clear recommendation! The processing is super, no sharp edges, thread running clean and close flush. Also the electronics is super processed and the plug are with shrink tube secured. The operation is very easy with the one button control and after some acclimatization goes the easily by hand. Very surprised me the smooth swing, this speaks at gentle movements and sounds real class. All in all a clear recommended buy from Superneox!
No complaints whatsoever
The saber is awesome! Childhood dreams come true. I love the customisability and it also turns out that there is also an for the neopixel core which makes changing colours and fonts even easier!